Welcome back to the sanctuary BASH!
December 6, 2020 @ 11:00 am

-

1:00 pm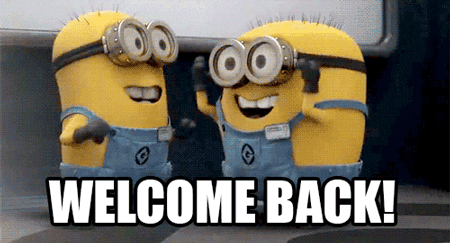 As a way of celebrating God's mercy and grace through this pandemic, we will have a Welcome Back Bash today!. After the 11 am service which we will hold in the sanctuary, everyone is invited to stay for a holiday meal. This will not be our usual holiday meal. We will observe a new set of guidelines. Here are just a few examples. To help everyone stay safe, the entire meal will be provided by the church. We will also have servers in place to avoid multiple touches. The fellowship hall and overflow areas will also be set up to social distance. For more in-depth details please read the entire document below. If you have any questions or concerns feel free to contact Bro. Mark or any of the deacons.
We will begin to provide more specific details soon to help you best determine if and how you might attend, but below is a general outline of our plan.
Beginning Dec. 6th, we will continue to have two on-site worship gatherings. Our 9 am in the parking lot, followed by our 11 am that will move to the sanctuary.
We will continue to "Live Stream" our 9 am and 11 am services each week. Small groups will continue to join by live streaming at 10 am.
Be aware of our parking lot attendants and follow their directions. The ramp door and pull through doors are the only doors that will be used. We will have only one entrance and one exit door. These doors will be propped open to avoid contact.
As you enter/exit the facility please be mindful of the 6' distance in front, behind and beside you.
Face masks and hand sanitizer will be provided and encouraged.
Social distancing guidelines will be followed with 2-3 seats/or row between households and ushers will assist with seating. Once seated, please remain seated. We encourage you to wave or do an "air High 5 or fist bump" to greet others.
Tithes and offerings will be collected as you enter/exit the facility.
We will not provide bulletins, envelopes, pencils, hymnals or pew Bibles. We will have onscreen lyrics and scriptures. We also encourage you to bring your Bible.
Please stay strictly in the fellowship hall, sanctuary and restrooms once we transition. All other areas are closed until further notice.
There will be no small groups or childcare until we have reached our desired destination.
We will also take other precautions to ensure the health and safety of everyone in attendance, including those at higher risk, and everyone's cooperation will be much appreciated.
We will continue to livestream our worship gatherings for all those unable to attend.
We will continue with our Sunday signal picture. This will help everyone to know what your comfort level. When entering the facility, please select your color of choice in regard to social distancing and place it on your clothes. We ask that you are respectful of whatever that individual's choice is. There will be helpful signage up in various locations.
We will continue to worship together through our livestream each Sunday at 9 am and 11 am at www.centralhatcheefirstbaptist.com. You can also participate in worship with us at Facebook or YouTube or catch our replay once the livestream is completed.
We are so appreciative of your prayers and patience throughout this season of change. We have all faced challenges in considering how to wisely navigate this pandemic while also staying true to our mission and calling as a church. It is such a privilege God has given us to be able to shepherd our church family, and your support helps make it all the more possible. As we move forward, let's strive to do so in the spirit of Philippians 2 by "thinking the same way, having the same love, united in spirit, intent on one purpose," and remembering that "everyone should look not to his own interests, but rather to the interests of others."
We love you, church, and look forward to seeing you soon and gathering together again.
Bro. Mark and the CFBC Board of Deacons